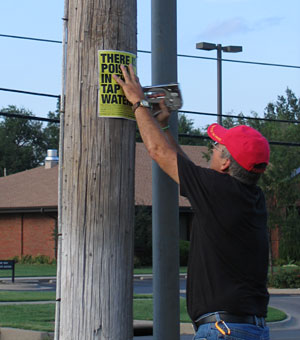 INFOWAR'S global Anti-Fluoride campaign has come at an opportune time for the Sunraysia Anti Fluoride Network.
Activists and concerned citizens world wide are taking part in this campaign to spread the facts about water Fluoridation, we in Sunraysia are no different.
With the addition of Fluoride to Sunraysias water supplies our education campaign is being stepped up not reduced as has happened to other cities around the world that have suffered the water supplies being poisoned by Fluoride, a credit to the passion and zeal of the citizenry of Sunraysia.
Anyone wishing to take part in this campaign can find flyers and other materials here -
www.prisonplanet.com/activists-take-on-fluoridated-water-in-wichita.html
Flyer PDF
http://www.infowars.com/pdfs/tapwater.pdf